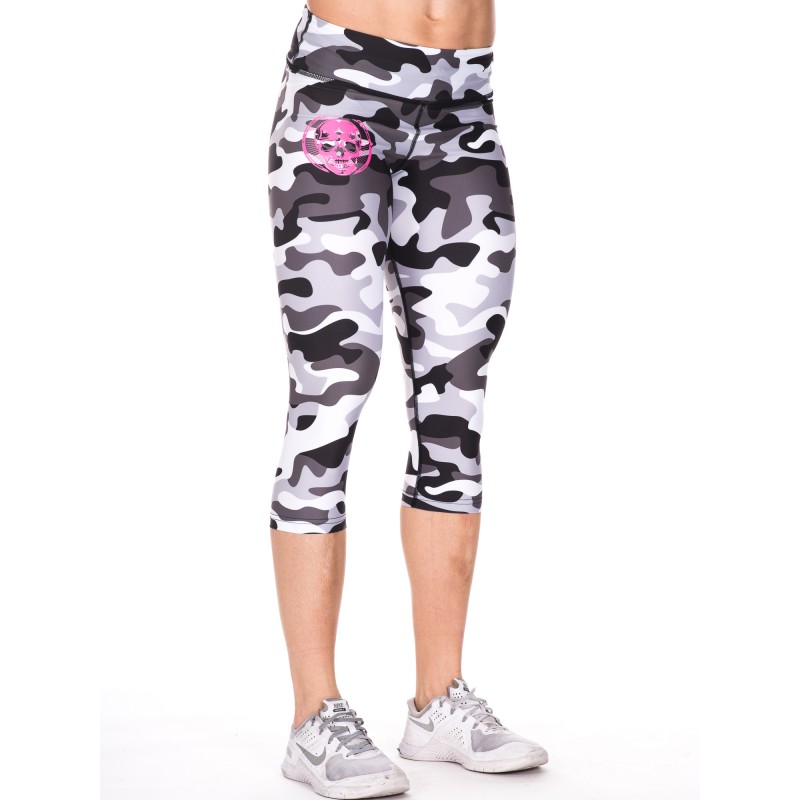  
LEGGINGS 3/4 CAMO "Pink Skull"
Gray Camo Pink Skull now available in 3/4 !!
Our leggings have a reinforced elastic at the waist that allows them to perfectly match your body.
Since we started selling our leggings, we have received many positive feedback from our customers. In general, they appreciate their adjustments and the fact that they do not move even at their toughest wods.
Our sizes are "normal". If you are between 2 sizes, for example S and M, we recommend (based on feedback from our customers) to choose the largest of the 2, ie M.