 
MEN'S SHORTS GORILLA BLUE XOOM PROJECT
Ultralight men's GORILLA blue sports training shorts with XOOM PROJECT logo on the right thigh.
These ultra light men's sports shorts adapt to your size thanks to an adjustable strap (via lace).
The elastic waistband will also provide good support and optimal comfort during training.
There is also a zippered pocket on the right side of the sports shorts to store items.
The elasticity of the product provides additional flexibility, which will make the shorts a real ally of your WODS.
New ultra-light fabric makes you soft during training
These very light blue GORILLA shorts are perfect for athletes.
Dimensional system (+/- 1.5cm)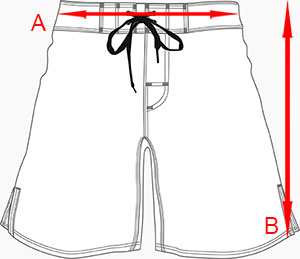 Waist size of part A:
S: 39 cm
Male: 41 cm
L: 43 cm
XL size: 45cm
Waist circumference of part B:
S: 50 cm
Male: 51cm
L: 52 cm
XL size: 53cm
Composition: New ultra light material.
XOOM PROJECT France // XOOM PROJECT Europe